Has anyone ever used Samuel Pepys' Diary as a major source-text in the history of reading and writing?
If not, well sweet-bejebus someone should. Someone
must
.
Although most of the critical literature I've been able to dig up either dabbles in psychoanalysis (was the shorthand used for secrecy or speed?) or mines the Diary for Great History (Pepys was a witness to the Great Fire of London and the plague, he'll tell us how
it really was
! -- busted, Norton..), in fact those are the least interesting parts of Pepys' writing. Here you have a person
recording what he reads and writes, and how he does it, every single day for nine years
during the 1660s
.
You'd think a historian of reading or print would be all over that!
And there are some definite gems here. The dude talks about using his first
fountain pen
-- a big deal in the history of writing, one of the first truly mobile inked writing devices that freed the writer from the quill pen, the inkpot and, therefore, the desk. He also talks about how and where he gets his
paper
(imported from France, of course -- no white paper was produced in England until 1670) and seems mildly obsessed with these whacky pieces of paper "varnished on one side," most likely some kind of
tablet notebook
that could be erased like a whiteboard. (By the way, there's some great work on writing-tables and table-books
here
, and Peter Stallybrass, Roger Chartier, John Franklin Mowery and Heather Wolfe have an excellent article on "
Hamlet's Tables and the Technologies of Writing in Renaissance England
.")
Pepys also love to talk about what and how reads, which is most everything (including porn) and in almost every way one might imagine (that's right, you heard me). He reads in his bed and in his office; he reads while traveling down the Thames in a boat, and while walking through the streets of London. (I walk and read, too! I wonder how common it was then. Certainly now I get some crazy looks.) But Pepys is not an entirely silent or private reader, contra Chartier's claim. He has his valet and his wife read aloud to him as he eats, as he prepares for bed, even as he sleeps -- and often texts you wouldn't imagine would make good bedtime stories, like John Wilkins' universal language manual. Actually, I'm not even sure how one
could
read that aloud, which just shows you what a well-trained little silent reader I am.
Pepys also talks about how he had his books bound and by whom, as well as why he would or would not have a book bound, or buy a well-bound book (for instance, he buys a cheap copy of his porn, because he plans on burning it). He talks about what books he buys, when he finishes them, and how he reads them. He takes notes. He talks about "putting his papers in order" hundreds, probably
thousands
of times -- I stopped counting around 150, about 18 months into the Diary. He talks about hiring an "old woman" to rule his notebooks for him, an interesting case of how probably illiterate women participated in a literate bureaucratic culture. He talks about ciphers and codes ("characters"), since he frequently has to cipher his boss's correspondence. He talks about John Wilkins' philosophical language -- hell, he talks
with
John Wilkins about his philosophical language, even calls him kind of an ass ("a malicious and cunning bold fellow"). And of course, he talks about shorthand, which he uses to write the Diary.
Oh, and he gets really giddy about seeing Napier's bones, one of the earliest known calculating devices in the West. Hot stuff back then.
Do I need to say anymore? There's a book here just waiting to be written. Of course, Pepys is only one person, and I certainly wouldn't want to generalize about reading habits or writing technologies of the mid-seventeenth century based entirely on his Diary -- but what is most beautiful about all these examples is how diverse they are themselves. To us, accustomed to the clean print edition, Pepys is full of contradictions that beg to be psychoanalyzed; not to mention how tempting it is to pair him with other longhand religious diaries of the time (even though Pepys himself never referred to his notebooks as a "Diary," only a "Journal"). In fact, the print edition doesn't index much of what I've cited above -- I gathered it by searching a text file of the Diary for keywords like "paper," "read" and "write." But if we forget genre, forget the print edition and simply try to contextualize Pepys within his own media culture, he starts to make a lot more sense. Literacy was not simple -- in fact, as Pepys proves, it was much, much more diverse than we're used to.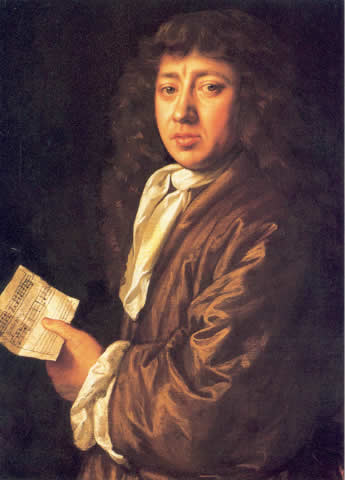 I swear, maybe I've just been sitting in the library too long, but
who know Pepys was so interesting?!
Seriously, Norton anthology: EPIC FAIL. Stop boring students with the Fire and the "Diary" genre blab and get to the goods on all his newfangled gadgetry. A tech geek needs to know.
[Edit: Early modern book bud Mercurius Politicus has pointed out an article on Pepys and the history of reading by Elspeth Jajdelska. Haven't had a chance to read it yet, but it looks great. Anyone else know of similar work?]